Stockport Cup Finalists 2016
We are very proud of our football team who played in the Stockport Cup Final at Edgeley Park football stadium on Tuesday 29th March. Once again they played brilliantly, scoring three goals and having much of the possession for the first half of the game (goal scorers: Jacob, Harley and Emma). Pownall Green came back though and scored four goals in quick succession later on in the second half to leave them victorious in the end. It was a great game and nail biting stuff at the end! All of the team can be very proud of their achievement - to get to the last two teams out of the 40 in the tournament is superb. Year 5 and 6 came to watch (along with many parents and relatives of the team) and were enthusiastic supporters - they also did the school proud with their excellent attitude. The team all received medals which were presented by the manager of Stockport County First Team and the competition organisers commented on the fact that it was the best ever final they've had to the competition. Although obviously a bit disappointed not to win we can hold our heads high for the excellent sporting attitude, effort and skill shown by the entire team - well done all!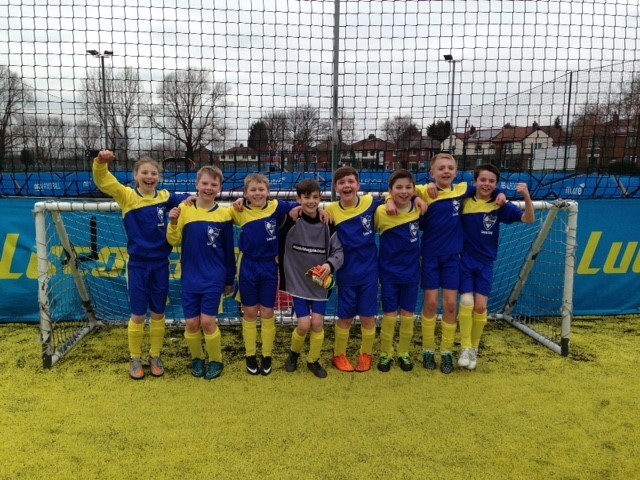 Previous article about reaching the final:
Very well done to our football team who are successfully through to the Stockport Cup Final on Tuesday 29th March. Lane End Team B came top out of the 22 teams playing on Tuesday 22nd March at the Powerleague astroturf pitches: progressing through the group stage, semi-final and then winning the final of our leg of the competition. There were 40 teams in the tournament altogether and we now face Pownall Green Primary School in the grand final at Edgeley Park football ground.
This is the first time that a team from Lane End has ever made the final and it is a fantastic achievement. We entered two teams (Team A and Team B) in the tournament and both teams deserve a mention for their excellent play and team work - well done to all of the children and to Mr Toyne their coach.
Team A: Arran J, Harry M, Joshua B, James M, Ben Calow, Ben Chapman, Alfie H, Joseph M
Team B: Jacob T, Emma S, Jack L, Luke G, George J, Harley F, Alex W, Alex M
Team B won all 7 of their games and didn't concede any goals in normal match play. Their scoresheet is below: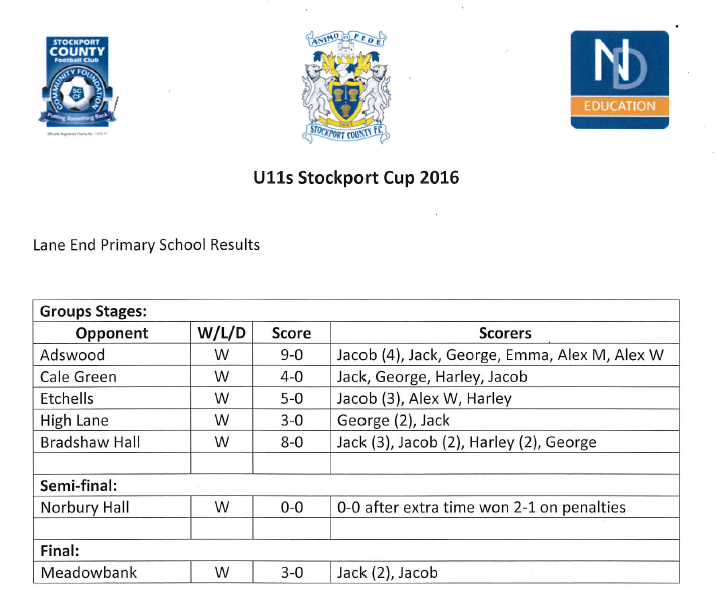 As you can see the goals came thick and fast. A special mention to Luke, who was in goal, for his clear run and to Jacob as top goal scorer (with Jack not far behind). It was a great team effort and they all worked extremely well together with great defence as well as attack. In fact, every player (apart from the goalie of course) scored a goal!
As it is such a special occasion Year 5 and 6 are going to go down to watch the match on Tuesday to lend their support in the 8000 seater stadium!
Good luck team!
Football maths: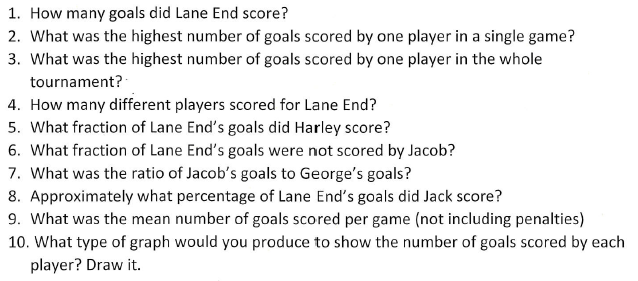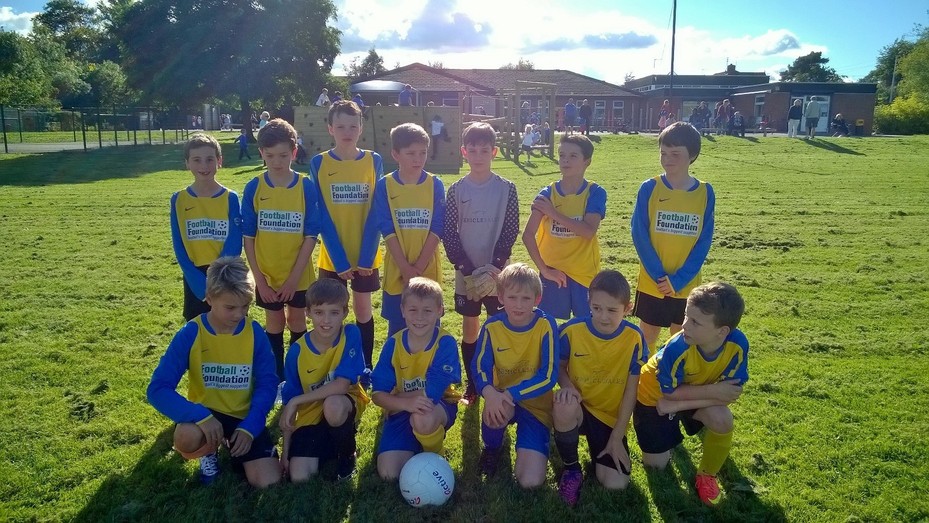 Some of the players from the Lane End football squad 2015 - 2016.