School Sports
Excellence, Determination, Inspiration, Respect, Courage, Equality, Friendship
There is always a great deal of sporting activity going on at Lane End. From curriculum P.E. and Games to inter-class and inter-school competitions and events as well as our large range of sports clubs. Miss Rainey is our P.E. Subject Leader and whilst she is on maternity leave Mrs Mealand is fulfilling this role.
Our sporting record has continued to improve under Miss Rainey's and Mrs Meland's leadership and through deployment of the sports premium funding (see below). Amongst other sporting events, we have had considerable success in cross country, football, swimming and cricket. Successes have included winning the Stockport Girls' Football Tournament in 2013, 2014, 2015 and being runners up in 2016 (also hosting the finals each year), progressing to county championships in cricket, rising through the ranks in the Stockport Cross Country Championships (in 2016 the boys and girls teams both came third overall and there was much individual success for many children). In 2016 we also achieved the Silver Sport Mark and two 'Be Inspired' awards for sport from Stockport Sports Partnership.
This year we are increasing our partnership with local sporting clubs through our use of specialist sports coaches - the children from Year 1 - Year 6 are receiving coaching in netball (Autumn term), tennis (Spring term) and cricket and gymnastics (Summer term). We have also entered more inter-school events and our teams have played and represented Lane End with great success in tennis, cricket, gymnastics, lacrosse, cross-country, football and swimming.
In 2016-17 we received £8900 P.E. and Sports Premium Funding
This funding was used:
to buy into the Stockport School Sports Partnership which gives us access to a wide range of sporting competitions across Stockport and the North West (Level 3 competitions) and specialist coaches (£2375)
to pay for sports specialists to lead sports clubs and additional activities for the children across the school. Reception and Key Stage 1 children have access to the lunchtime multi-sports club and Key Stage 2 children have access to the cross country club, fitness club, Girls lunchtime football club and additional sports sessions, e.g. lacrosse. Cross country club and fitness club are now led by our specially trained HLTA (£5000)
to allow Miss Rainey, Mrs Mealand, Mr Toyne, Mrs Li and other teachers to attend sports competitions with the children - cross country, gymnastics, football, swimming, netball (£900)
to train our own sports ambassadors (8 children in Year 5 and 6) and create sporting opportunities linked to the legacy of the 2016 Rio Olympic Games. Sports ambassadors organised a sponsored Santa run with whole school warm-up (£250)
to host the inter-school girls football tournament at Lane End (£50)
to work with local sports clubs (tennis, cricket) to create school-club links and further opportunities for our children (£150)
to pay into the West Area sports Association which gives access to inter-school competitions (level 2 competitions)- cross country, football, netball (£50)
participation in the 'Chance to Shine' cricket scheme - coaching for children and CPD for staff (free)
to build in intra-school competition (level 1 competition) to the end of each unit of work on different sports with expert sports coaches - netball, tennis, cricket and gymnastics (£200).
to organise a wide range of extra-curricular after school sports activities (school admin)
to organise sports activities linking to our 'Best of British' theme week (June 2016) (£200)
In 2017-18 we will receive £8900 P.E. and Sports Premium Funding
We are continuing with the above provision and have now increased the provision started by Mrs Mel Li, our HLTA and trained run leader, to lead our cross-country training and team in the Autumn and Spring Term and the Fitness Club in the summer term. This is open to all children in Years 3, 4, 5 and 6 and runs twice a week. Over 50 children are taking part this year. Having the cross country coach as a member of the staff team creates a more sustainable model in to the future.
Impact and Outcomes of P.E. and Sports Premium Funding 2016 - 2017
Increased participation in sports clubs - 50 children taking part in cross country club, all junior children had opportunities to try new sports, e.g. lacrosse. High participation in Reception/KS1 lunchtime multi-sports club - 60 children.
All children taking part in high quality curriculum P.E. and games provision.
More access to sports competition - cross country, gymnastics, football and swimming.
High performance in inter school competition - semi-finalists in the Powerleague Football Tournament, 4th in Stockport swimming gala, runners-up of the girls football tournament, winners of the infant tennis tournament, second in the infant gymnastics competition, 3rd in the both the boys and girls cross country competition
Entry in to new competitions including the Stockport Lacrosse tournament and Year 4 football tournament,
Impact on children's healthy lifestyles through access to a wide range of quality sports provision and competition.
Greater access to Level 2 and Level 3 sports competition for children.
Teachers received CPD in Gymnastics, dance and cricket and are more confident in teaching these.
Achieved the Silver Sport Mark and two 'Be Inspired' awards for sport from Stockport Sports Partnership.
Outcomes of high quality physical education in school: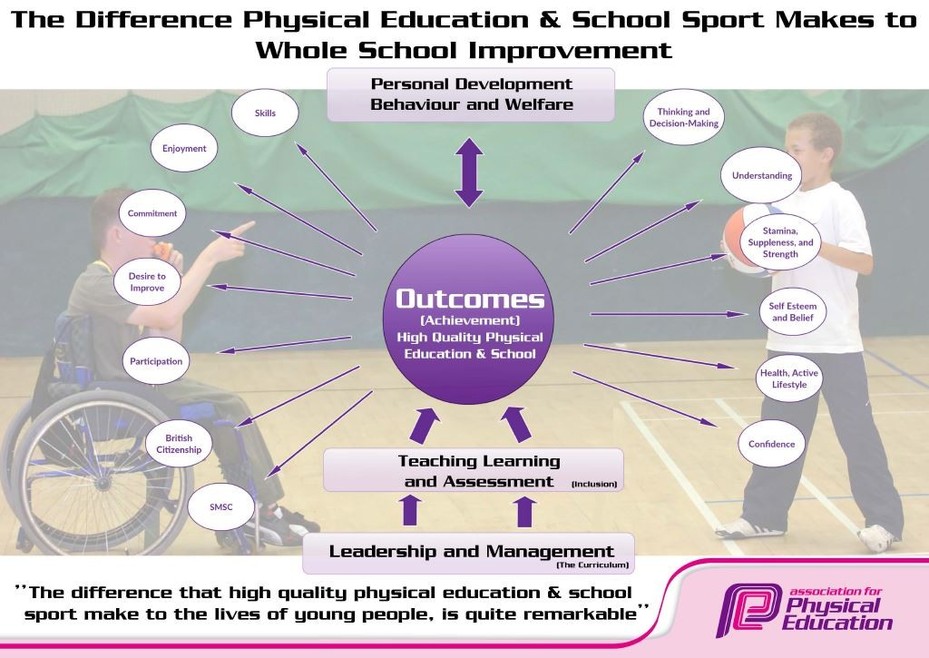 We have an extensive range of after school sports clubs for the children to get involved with too (link here) and partnerships with sports clubs and sports coaches. We also hold sporting and fitness events for the children such as our annual sports days and our recent sponsored jog and we work with the children on healthy lifestyles and a good sporting attitude.
Sports Days 2016 - click here to see the photographs
Stockport Cup Finalists 2016 - click here to see the photographs
The slideshow below shows some other recent sporting highlights: